Date added: 10 Nov 2023
Location: Fareham, HAM, GB
Company: Shared Services Partnership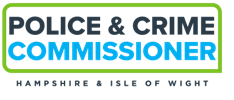 Job Details:
Salary Range: £24,728 - £27,542 per annum
Work Location: Unit 1 Dean Farm Estate, Fareham 
Hours per week: 37
Contract Type: Permanent
Closing Date: 07 December 2023
Interview Date: w/c 11 December 2023
The Office of Police Crime and Commissioner (OPCC) operates a varied estate portfolio which is used by Hampshire and Isle of Wight Constabulary (HIOWC) for the purposes of policing the county. As with all estates, planned and reactive building maintenance is essential to allow safe and continued operational use.
The role of FM Service Desk Operative is to ensure the HIOWC estate, and its operational assets retain a safe to operate status through close communication with FM 
Team, specialist contractors and end users.
The FM Service Desk Team will operate as a first point of contact for job triage. Once the resource has been allocated, the task will be scheduled to the in house FM team or to the specialist maintenance contractor. As the Service Desk Operative, you will carry out the efficient day to day scheduling of tasks, verification, logging of asses and communicating with end users in order to complete a task as requested.
Effectively scheduling planned maintenance and new works tasks is essential to ensuring FM Operatives have the time and resource necessary to meet the demands of the role. The FM Service Desk Operatives will need to liaise closely with the FM Team to ensure they are completing the assigned tasks in line with the schedule and reacting in appropriate time scales to follow on and reactive tasks raised.
Vetting Requirements:
This post is subject to Non Police Personnel Vetting. Further information about this process will be provided to successful candidates. Candidates must have resided in the UK for a minimum of 3 years in order for clearance to be obtained.
Contact Details for an Informal Discussion:
The Office for the Police and Crime Commissioner is committed to safeguarding and promoting the welfare of children, young people and adults. We expect all employees, workers and volunteers to share this commitment. We will ensure that all our recruitment and selection practices reflect this commitment.
Corporate Equalities Employment Policy:  In order to combat indirect discrimination, no unnecessary conditions or requirements will be applied to any for achieving equality of opportunity in its employment practices. All sections of the population will have equal access to jobs. No applicant or employee will receive less favourable treatment because of their gender, disability, age, ethnic or national origin, marital status, creed, sexuality, trade union activity or responsibility for dependants unless a Genuine Occupational Qualification (GOQ) applies. In order to combat indirect discrimination, no unnecessary conditions or requirements will be applied to which would have a disproportionately adverse effect on any one group. 

Job Segment: Service Desk, Customer Service